---
SunDolls Forever! Past Guestbooks - 2

A special thank you for all who have contributed to this site!
| | |
| --- | --- |
| Name: | Danielle |
| Comments: | Great pics, Katie! Glad to see a new face:) Spread the word to other alumni! |
Thursday, September 28th 2006 - 01:34:21 PM
Name:
Loren Stamler
Comments:

This is so great to see! Being a part of the SunDolls was the best time for me in College. The girls I met and the excitement of the games were all amazing! It is nice to be able to go and look at all the old pictures and remember those great times. I will look through my scrapbooks to see if I have any additional photos to contribute!

Loren Stamler
| | |
| --- | --- |
| | Wed, Apr 12, 2006 01:39 AM |
---
---
Name:
Danielle
Comments:
Wishing all of my SunDolls sisters a happy, healthy, blessed 2006!

Thanks, again, Bill for a great site!
Friday, December 30th 2005 - 02:05:29 PM
---
Name:
Shellii Martin
E-mail address:
shellii711@hotmail.com
Comments:
Hello past and present SunDolls! I want to give a shout out to the 97-98 SunDolls. You all were great! I too miss the hot pants and the green sequin top/shorts. Congratulations to all of you who have been successful in your dance careers. After reading all of the messages, I hope all of you are happy and enjoying life after college.
Take care, Shellii
Thursday, October 28th 2004 - 10:21:52 AM
---
| | |
| --- | --- |
| Name: | Rachael Beach |
| E-mail address: | bustamove36@hotmail.com |
| Comments: | Danielle was such a great coach. I love all the websites. I was so proud when Vicky made the Bucaneers last year. Danielle, I am still here. bustamove36@hotmail.com |
Thursday, August 5th 2004 - 04:31:56 PM
---
Name:
Danielle
Comments:
Congratulations Bri and Gary - or should I say Mr.and Mrs. Gaboury? The wedding was a blast!

Love you and best of luck!
Monday, July 26th 2004 - 10:23:35 AM
---
Name:
Danielle Again
E-mail address:
Comments:
Best wishes to Bri Hart. Bri and Gary Gaboury are getting married in Vermont on July 17. I am SOOOOOOOOOO excited to be a part of the wedding party.:)

Also, congrats to Jennette Harshman on making the Tampa Bay Buccaneers Cheerleading team again! Go Jennette!
Tuesday, July 6th 2004 - 11:03:40 AM
---
| | |
| --- | --- |
| Name: | Danielle |
| Comments: | Thanks Lauren for adding such great pics to the collection! Everyone send in more! Send in recent pics too so we can do a "then and now." I miss you guys! |
Saturday, June 19th 2004 - 02:17:52 PM
---
Name:
Danielle
E-mail address:
Comments:
Hey everyone!

Wendy Gale is getting married on Saturday to Billy Attix! Congratulations Wendy & Bill!!!
Friday, March 19th 2004 - 12:53:26 PM
---
Name:
Danielle
E-mail address:
Homepage URL:
Comments:
Congratulations Kristen Shoesmith on your engagement!

Best of luck!
Friday, February 27th 2004 - 10:34:40 AM
---
Name:
Lauren Steiner
E-mail address:
lulu78@comcast.net
Comments:
It's very bittersweet looking back at all the pictures- I would give anything to go back in time...if I only knew how boring life would become after college (and how soft my body would get)! I am amazed to hear how successful everyone is and demand a reunion soon! Danielle- get on top of it!
The new squad is gorgeous... God I miss those times!
God I miss sequins and hot pants! Take care!!!!
Love,
Lauren

Thursday, February 12th 2004 - 09:31:00 PM
---
Name:
Talia Marino
E-mail address:
Ballerina99usf@yahoo.com
Comments:
To the squad that I have never forgotten,

I just want to say that this team really made my year at USF 99-2000. I have never forgotten you guys. I hope that everyone is doing OUTSTANDING!! If any of you go to this website write an email to me and let know what you are up to...Kristen Shoesmith...You were an Awesome coach!!
Thanks for all the good times
XOXO
Talia
Thursday, February 5th 2004 - 08:46:15 AM
---
Name:
Danielle
E-mail address:
Comments:
Nekesha,
Are you saying I have too much time on my hands? hahaha

I'm in OTown more than I'd care to be (for work). I'll have to track you down:)

Does anyone have tape of the 98-99 or 99-00 season?
Wednesday, January 14th 2004 - 01:20:39 PM
---
Name:
neke'sha
E-mail address:
skeet825@aol.com
Comments:
hello sexy ladies!! i stumbled upon this site and i am so happy i did...i have wanted to get in touch with so many of you girls from the 97-01 squads!
hello to everyone, i am at work so i don't have time to do personal shout outs like ms. fitts!! haha but if anyone is ever in orlando, give me a holla...for now, take care and i wish only the best to all of you. happy new year!!

love, neke'sha;)
Wednesday, January 7th 2004 - 02:47:03 PM
---
More archived photos: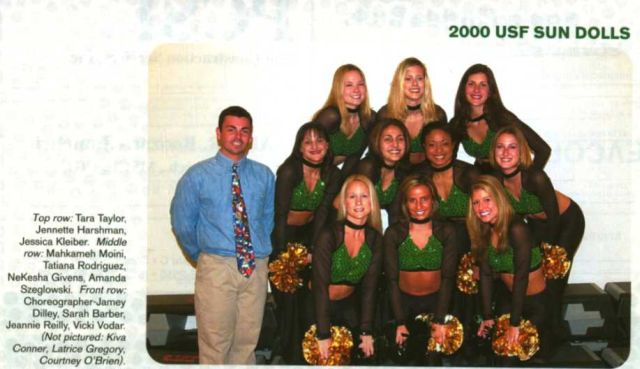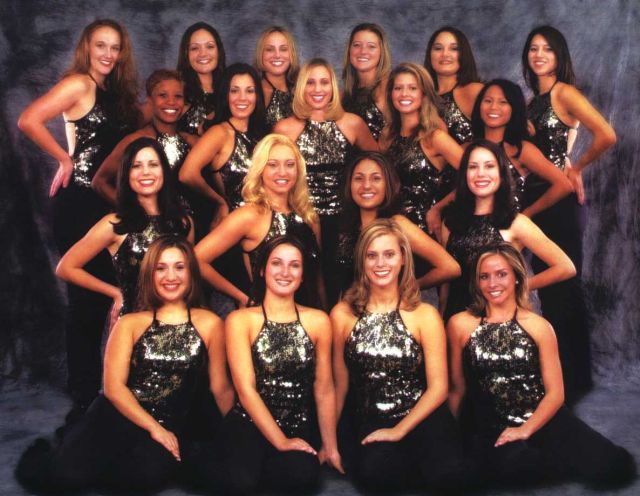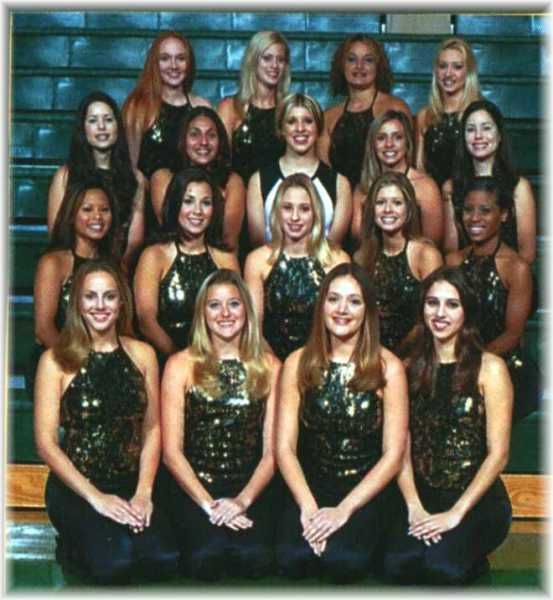 Coach Danielle and Dance Team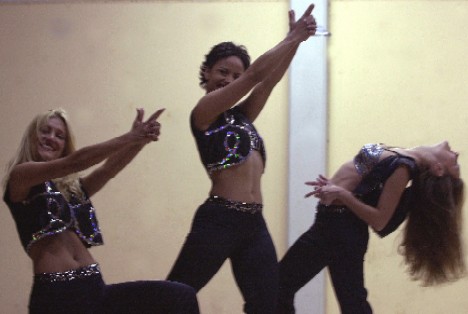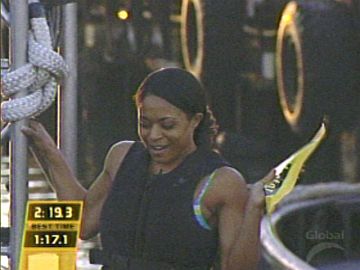 Neke'sha, Sundolls Alumni, most recently of the Orlando Magic Dancers (Nekesha was on NBC's Fear Factor tv show)
Latrice, SunDolls Alumni, most recently dancer for the NBA's New York Knicks
More Archived Guestbooks:
SunDolls Forever Guestbook
Total 93 visitors and 4 messages in this guestbook.
Last message was posted at 2007-10-27 07:58:20.
Now listing all messages!
I was a University Police officer from 1970-1979. My daughter took dance adn twirling lessons from Mary May in the late '70's and early '80's. Mary was the first instructor and I was her photographer. I have a picture I took of the first ever SunDolls squad and would like to send it in. Glad to see our Bulls and the Dolls are doing so well.....
Ralph.....Photos by Ralph


I am so excited for S.FLA!!!I was a Sun Doll in 1988...we were just Basketball....So happy to see the evolution!
You all are amazing.